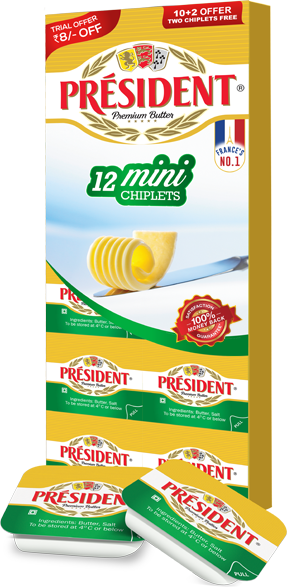 Président ® Chiplets - Salted
France's no 1 President Butter available in chiplets which is ideal for Kids Snack Box or also for any Out of Home usage. Available in 120g Unique box with 12 chiplets in each box .
Some detailed information on the different nutrients in President Unsalted Butter.
Nutritional Value Per 100g(Approx. Values)
Energy

2984kJ
725kcal

Fat

80 g

Saturated Fatty Acids

55 g

Carbohydrates

0.9 g

Added Sugar

0 g

Proteins

0.5g

Salt

2 g

Vitamin A

602 mcg